Grow With Us
---
Join our team of smart, driven, and passionate people
The foundation of Sekisui Kasei is the exceptional people who work here. It's why we have solid relationships with our customers, partners, and suppliers and why our team members stay dedicated to our company.
Our ongoing growth is opening new doors for current team members and opportunities to recruit new talent.
We're looking for the right people to expand our talented team
We know continuing our growth is all about having the right people. Attracting the right people only happens when there is a strong team backed by proven leadership. Here you'll find smart, driven, passionate people who are fiercely committed to exceeding our customers' expectations and the success of our company.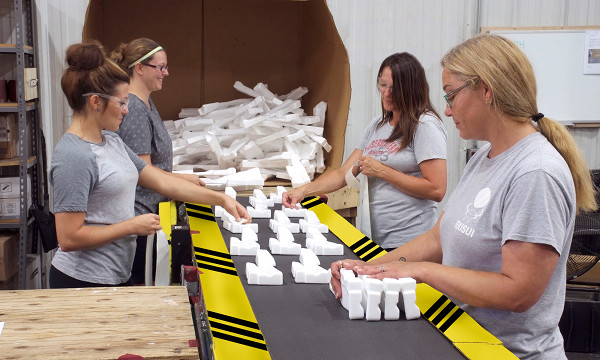 We embrace Zen-in Keiei
This translates to "every person participates in decision making"
Grow With Us
---
Zen-in Keiei is the practice and belief that when everyone works together to share ideas, it makes a company better. We welcome new ideas and our team recognizes that the best concepts and processes come from the front-line team members.
It's simple. We promote a culture that empowers all team members to make a difference.
Come thrive with us.
There are currently no vacancies at this time. However, we are always interested to learn about energetic and talented professionals who would like to join our team. Please fill out the form below and someone will be in touch should a position become available that meets your skillset.