Industrial Transportation Components
---
Sekisui Kasei provides environmentally friendly packaging material solutions for many automobile parts and other large heavy-weight parts from a variety of industries, our team will work with you to meet logistics-related needs.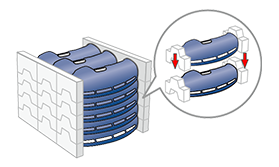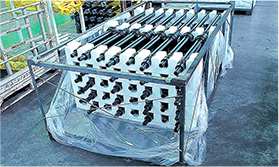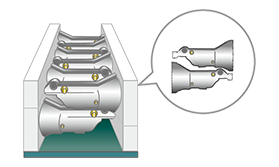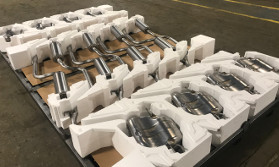 Features
Parts Quality: We provide solutions for our customer's logistics conditions such as temperature, vibration, humidity and more.
Workability: Our packing design takes into account workability when packing/unpacking. (we also consider the parts assembly process for maximum productivity)
Logistics Cost Reduction: Our packing solutions maximize loading efficiency and also minimize logistics cost based on our considerable amount of experience and information accumulated over the years.
Applications
Interior Parts For Automobiles: instrument panels
Heavy Parts: transmissions, engines
Sheet Metal Parts: doors
Trolley Anchors: Anchors for trolleys to transport parts between factories.