Protective Polymer Solutions Customized For Your Application
---
Sekisui Kasei U.S.A. Inc., a subsidiary of Sekisui Kasei Co., Ltd., is a leading provider of polymer materials and finished foam parts. We are recognized as a global leader in the development of foaming technologies and have built a reputation on product solutions that leverage 60 years of expertise.
Founded in Japan in 1959, the company has 36 global locations, including four in North America.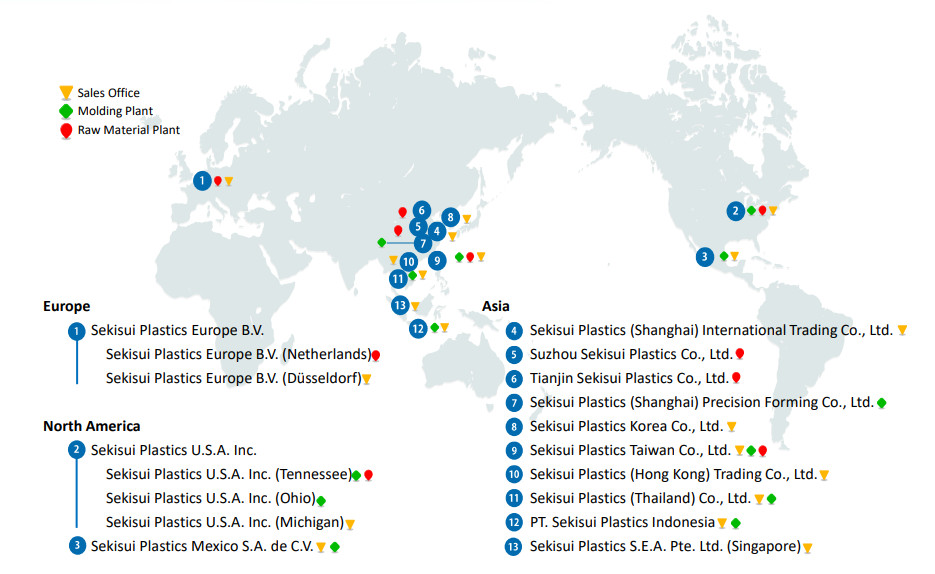 At Sekisui Plastics USA, Inc. we provide innovative polymer and component solutions that help protect whatever is important to you. Our team specializes in designing and creating protective solutions in several different materials to meet your needs. You speak and we listen. We take a collaborative approach to design engineering and believe in working along with you to see your project through. Our company-wide goal is to hear your problems and find a solution.
Michelle Williams
Sekisui Kasei USA
President